Kick-Start Your Fulfillment

Learn How 6 Weeks ~Using 3 Practices ~ Could Change Your Life
Watch the video to learn more...
This program includes the core elements, that you need to kick starting your fulfillment.  Those elements are...
Gain Awareness
Get in Alignment
Open-up to Allowing
Apply easy to learn Practices
Get the Support You Need
Kick-Start Your Fulfillment Program Options...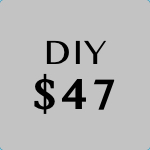 3 PDF Practices with Video Training
 --------
For you 'Do It Yourselfers', receive these 3 practices over a 6 week duration and kick-start your fulfilling life.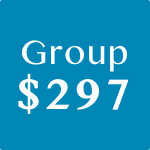 3 PDF Practices with Video Training
3 Group Q&A Coaching Calls
Access to Call Recordings
--------
This is for people who enjoy learning in a group environment, with other like minded individuals. This format allows everyone to have their questions answered, in a supportive and open setting so we can all learn and grow together.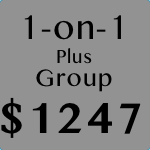 3 PDF and Video Practices
3 Group Q&A Coaching Calls
Access To All Call Recordings
3 - 45min 1-on-1 Coaching Calls
1 Additional Practice Tailored To You
--------
In addition to the open group call support, you will also receive one-on-one coaching time with me, to go in to greater depth into your personal development using these practices.  As well as a bonus practice that I will tailor to support you and your specific needs.
Select Your Preferred Option Here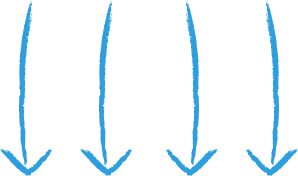 Kick-Start Your Fulfillment Program Details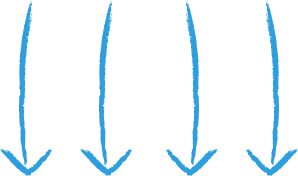 What Is The Kick-Start Your Fulfillment Program?
The Kick-Start Your Fulfillment Program is to designed to help people live a more fulfilling life, through the application of the 3 practices that I always share with my clients.  These practices are used to help people gain an awareness of themselves and how they are showing-up in the world; help them to align with who they truly are and where they want to be; and learn how to allow themselves to receive the guidance, support and manifestations to ensure their progression on their journey of personal growth and development. Each of these elements put together, supports them in living a more fulfilling and satisfying life. I have also created 3 versions of this program to support the various learning styles, comforts and varied budgets of my audience.
The 1st Option supports the 'Do It Yourselfer', who likes to go at their own pace and has a limited budget.
The 2nd Option will appeal to the group learner who wants support as they go through the process.
The 3rd Option will appeal to someone who desires the one-on-one time to dive deep into their unique situation and wants that close specific support that a coaching relationship offers.
The program is for people who are tired of living a life that they tolerate and desire more from their lives, more satisfaction, more happiness, more fulfillment. I have created this program because I was one of you.  I lived that life that no-longer served me and I knew I had to make a change, to live a life I was passionate about, one that lit-me-up inside. Having made that transition, I know how challenging it was for me.  So, I wanted to be a part of helping people like you.  People who want to make a difference in the lives of others, to make that transition to a life that is truly satisfying and to do it, easier and more sustainably, than I was able to right out of the gate.
So that's why I am sharing my most impactful practices.  The same practices I share with my 1-on-1 clients to help them succeed on their journey. However, by sharing these practices in an online formate like this, I can serve hundreds (dare I say, thousands) more people, to build the foundation necessary to understand themselves, understand their path and to move in the direction of what feels best for them.  So they are ultimately able to live the life that they were meant to.  A life that is satisfying and fulfilling, where they are living in service to themselves and others, where they have an impact on everyone within their sphere of influence, making this world a better place to live.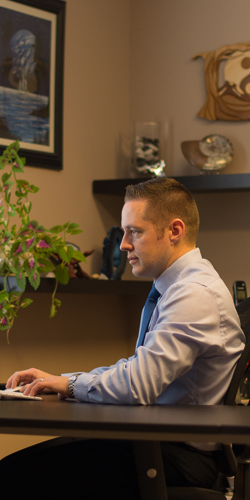 What Will The Program Cover?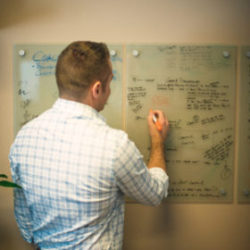 The program will cover 3 practices to support you in your personal development, focusing on three core areas, Awareness, Alignment and Allowing. This program will alternate between a content week and group teleconference phone coaching week (depending on your program level).
The teleconference calls will support a rich group learning environment where we can all learn and grow from each others' experiences. I will also be answering questions and do some laser coaching to support the needs of the individuals that attend.
See below for more in-depth descriptions of the practices you will receive.
Growth & Development Spiral
Use the Growth and Development Spiral to get a clear awareness of where you stand in any given situation or challenge. Then use that awareness to take the steps necessary to keep you moving on your journey up through this evolutionary spiral.
Week #2 Teleconference (Group and Group plus 1-on-1 programs only)
In The Flow
The in the flow practice is designed to help you identify and recognize those moments when you have been knocked-off balance by a situation or action so that you can get yourself back into alignment faster than you could on your own. Alignment is crucial to us living on path and not letting the day to day events that trigger-us run our lives.
Week #4 Teleconference (Group and Group plus 1-on-1 programs only)
Purposeful Meditation & Automatic Writing
The Purposeful Meditation and Automatic Writing practice, will help you to quiet your mind and allow you to access your inner wisdom and unlock the answers that are deep within you.
Week #6 Teleconference (Group and Group plus 1-on-1 programs only)
What To Expect After You Register?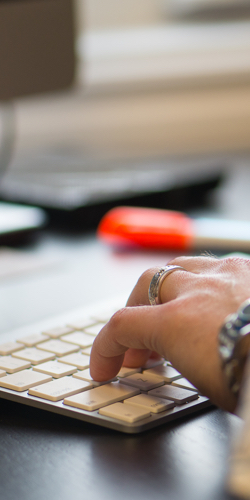 Following your registration and payment. You should receive an email from me with in 24 hours confirming your registration. Make sure to add this e-mail address info@coachian.com to your email contacts to help ensure that these program emails don't end-up in your spam/junk folder. This email will contain everything you need to know for the duration of the program (practice release dates, Call dates, times and timezones). So depending on the package you selected, DIY, Group, or 1-on1 Plus Group, you will get the practice information, the call information and the links to schedule your 1-on-1 sessions with me.
The Program will begin the first Monday of the month.  So for example, let's say you purchased the program on Sept 27th 2017, the first practice would be released to you on Monday, October 2nd 2017. Once the program begins you should expect to receive 1 to 3 emails per week (again depending on your package).  The first email will contain the information you need for the practice including applicable links to access the material. The other emails you will receive will include the Live Q&A Coaching Call information and or the link to the recording of that call.
Worried You Might Not Get Your Money's Worth...?  No Problem


15 Day Money Back Guarantee
No Questions Asked!

Questions, Comments, Inquires...